ADVANCED DRIVER ASSISTANCE SYSTEMS (ADAS) CALIBRATION
A misaligned camera or sensor within your ADAS systems can lead to road safety issues and ADAS equipped vehicles need regular calibration.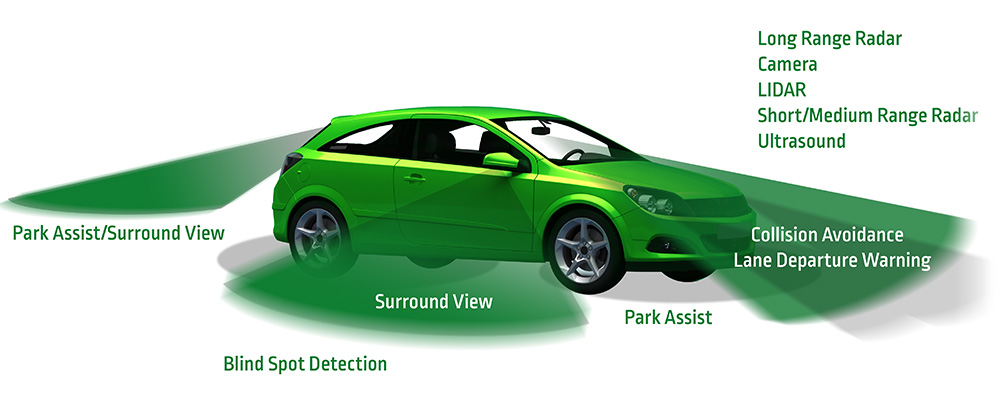 What is ADAS calibration?
Advanced driver assistance systems (ADAS) features rely on sensors, radars and cameras as part of a growing range of vehicle and driver safety features found in all new and many modern vehicles to avoid road accidents.
These ADAS systems include autonomous emergency braking (AEB), adaptive cruise control, steering angle sensor within the steering wheel, lane departure warning systems, forward collision warning and light detection.
These sensors, radars and cameras require specialist calibration and realignment after any work has been carried out on the following vehicle components to ensure they are aligned correctly:
– Steering system
– Suspension
– Body panel removal (accident damage)
– Any component replacement (including windscreen replacement) which affects the positioning of the camera or radar
Having your ADAS system calibrated ensures optimum performance and correct response from your vehicle in the unlikely event of a potential hazard.
With trained staff and specialist equipment we can carry out ADAS calibration to your vehicle, giving you peace of mind that your assisted system is operating in a correct manner.
Types of ADAS calibration
There are two types of ADAS calibration; static and dynamic. Here at Peverell Garage we offer both of these as standard with our ADAS calibration services.
Static calibration
Static ADAS calibrations can be done using the advanced systems and technology in our workshop.
Dynamic calibration
Dynamic ADAS calibration or 'mobile calibration' is carried out whilst the car is moving. A handheld device is plugged into the vehicle and it is driven for a set distance, at a set speed and in optimum weather in order to recalibrate.

Been using them for years and always excellent service and competitive rates.
Richard Honey

Excellent service as ever. I've been coming here for 3 years so far and never felt the need to look else where
Jamie Smith
You can call us on 01752 266099 or drop us an email using the form below and we will be in touch.